Latest News
Term 1
29/09/2021


What a great start to term we have had, we have lots of new faces joining us and our older children have settled back in perfectly showing the new
read more
---
Contact Us
Parent Work Shops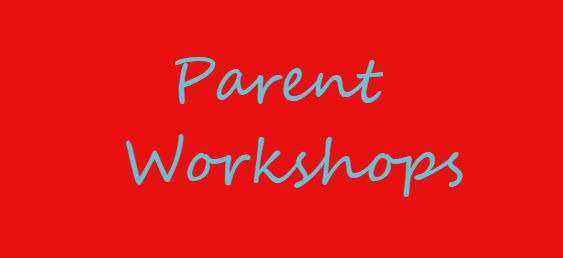 At Teynham Community Pre -School we love to involve parents in learning and supporting parents to continue learning at home. We hold work shops every few months based on topics that YOU, ask for. If there is something you feel you could do with more support with then please talk to Kelly or use the contact us box to the left of the page to email the setting.
Like wise if you are trained in something you feel may be useful to parents then why not run your own workshop with us??
we are planning to start introducing parent workshops again from term 4 2022 - our first topic is going to be about transitions for parents whoes children will be going to school in September rember to check back for a date or look for a poster in your child's bag
What is the Early Years Foundation Stage? workshop:
5th November 2019:
On Tuesday 5th November we held our what is the EYFS workshop, we had 6 families attend who all recieved a free guide on the EYFS and a book to share with their children. We discussed what the 7 areas of learning are and how we start with the three prime areas before introducing the specific areas. We had lots of discussion about what we could all be doing at home to promote the EYFS and how we can work towards children feeling happy and confident. We had a question and answer session at the end which lead to some great ideas for further workshops on fine motor skills and left handed children. Watch this space for more information on upcoming workshops.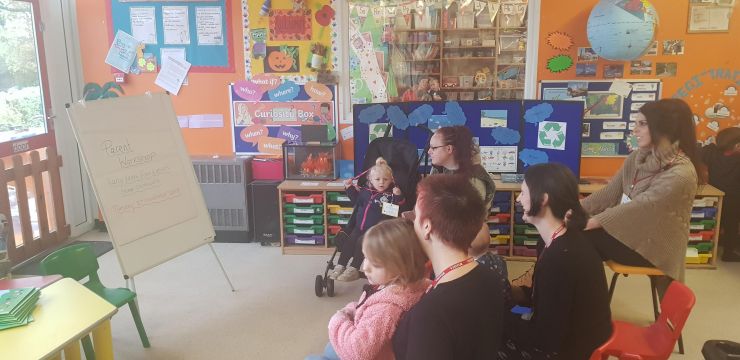 Transition/school readiness workshop:
8th May 2019:
On Wednesday 8th May 2019 we organised a transtion/school readiness workshop for parents. We contacted the local schools our children will be attending and asked for photos and feedback on tips to settle into school well. Kelly produced free packs for parents to take home and support a smooth transition process. (see photo below). The packs included all that parents would need to make a getting ready for school book. We hope that our parents found this useful. We look forward to hearing about how sucessful the workshop has been when parents return their feedback forms.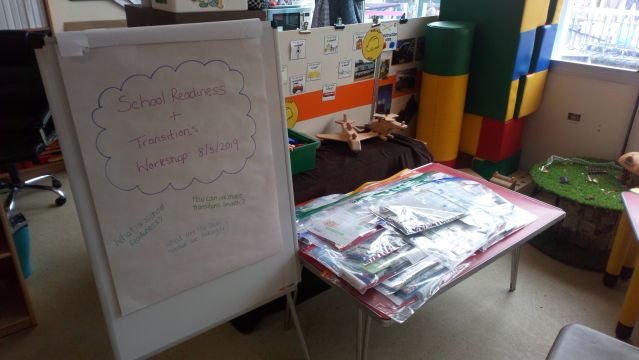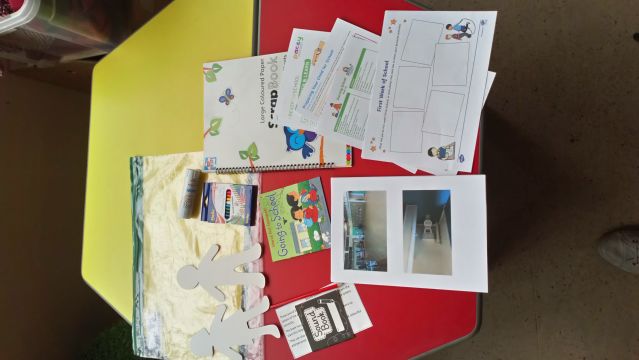 Safer internet day workshop:
5th February 2019:
We ran a workshop on safer internet day all about online safety and how to support our children on the internet to keep them safe but most importantly learning to communicate with adults about things that they may find upsetting.
Below you will find a link to the digi duck book that i handed our during the coffee morning, it is a great learning tool for Pre -School aged children about how to stay safe online and be kind. Also dont forget to take a look at our online safety tab at the top of the home page which has lots of useful links and information about online safety.
Click to download Digi Duck story book
Parents that attended the workshop recieved a free pack to take home to support learning and a hard copy of the digi duck book.
What feedback did we get??
"It has opened up discussions with my child, the didgiduck book was very good for helping to introduce the topic."
"It was interesting to find out about how the Pre -School manages screen time."
"Very informative, lots of advice, lovely book."
"I have since turned off location settings and limit what i post about my child online."
"Its made me think about how current actions/decisions influence the future."