Latest News
The End Of A Very Strange Year
17/07/2020


Today marks the end of another school year, i cant quite believe how stra
read more
---
Contact Us
Links To Learning
Links to learning....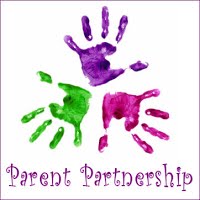 An important part of extending on learning and embedding ideas and thoughts is to carry on learning at home what we have been doing at the setting...
This links for learning page will inform you about what we are learning at Pre -School and how you can continue this on at home. We will put a hard copy in your tray so you can have it to hand but please do also check back on here for updates.
We hope you find the pages useful and if you need any advice or support please ask.
We have been working really hard as a staff team and really thinking about what our children need to learn and know, we have devised term 2 planning after a staff meeting to dicuss what topics we would like to cover, below you will find a week by week page which will detail what the children will be learning about at Pre -School and i have added some ideas that you could do at home to continue learning. If you would like a hard copy then please let me know and i will be happy to print one for you, planning will also be on the parents notice board.
Click the links below and it will take you to another page which brings up the planning sheets:
Term 2: 2019
28th - 1st Nov - There is no planet B
4th - 8th Nov - Fireworks / Rememberance
11th-15th Nov - Construction/children in need
18th - 22nd Nov - What makes us unique (diversity)
25th -29th Nov - What happens in Autumn?
Term 3: 2020
Week 1: 6th/10th January 2020- Winter & Special Memories -Parent sheet
Week2 - 13th -17th January 2020 - Our community
Week 3 - 20th - 25th January 2020 - Our communities and people in our community
Week 4 - 27th-31st January 2020 - When i am bigger (occupations)
Term 4 : 2020
Week 2 - Book week - 2nd March - 6th March 2020
Week 3 - 9th - 13th March - Sports week in aid of sports relief
Week 4 - 16th - 20th March 2020 - Weather