Latest News
Term 1
29/09/2021


What a great start to term we have had, we have lots of new faces joining us and our older children have settled back in perfectly showing the new
read more
---
Contact Us
Healthy Me
At Teynham Community Pre -School we advocate healthy eating for all children. We feel that by promoting a healthy lifestyle and good food choices at Pre -School age we can help prevent children making bad food choices as they become older. Education into such an important factor is vital.
What to include in your child's lunch box to provide variety but to also be balanced can be tricky, however we find that the Change4life website has fantastic guidance. Please see the link below to direct you to the change4life website, it might be a good idea to sit down with your child and use this website to as it does cater for all ages.
Term 5 - 2018/2019:
We are very lucky to have been sent a sample of the organix new jammie monster biscuits for you trial, these will be avaliable on the front desk for the next few weeks. They are a great treat choice for the children as they contain 25% less sugar than a mini jammie dodger and contain 100% fruit filling. Why not try some and then make a swap from biscuits to this healtheir treat alternative. Please note these are still a treat and not to be used as a substitute for real fruit. They are suitable for children from 18 months + , dont forget to let us know how you get on with the swap.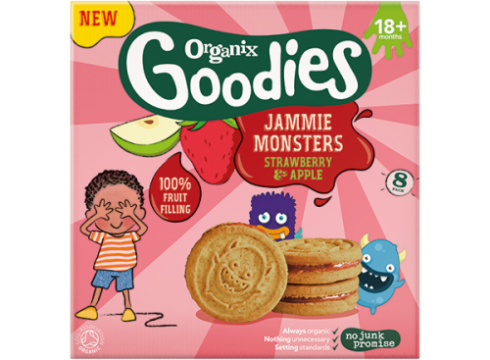 During parent consultations in Term 3 2018/2019 we have had alot of feedback that parents are finding meal times difficult with their children refusng to eat a plate of food and preferring to snack instead, please look at the link below which gives you some ideas on how to encouarge eating at meal times. Please let us know if you have any other tips or advice that we could give to other parents.
Ways to support children eating meals
https://www.nhs.uk/change4life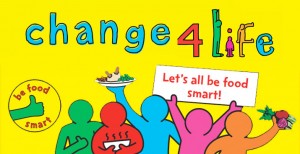 Along with eating healthy, moving is also a key factor, change4Life have ten minuite shake ups that get your child active and moving. It also links to the latest Dinsey movie to keep children interested and motivated. You can click the link to take you straight to the page.
https://www.nhs.uk/10-minute-shake-up/shake-ups

October 2018 - Update:
In line with recent training undertaken by Kelly, we will no longer be offering rasins as a snack for the children at Pre -School. The training Kelly undertook showed that rasins are high in natural sugars and are better offered as part of a meal rather than as a standalone snack. Therfore we will be replacing rasins with fresh fruit or vegetables depending on the time of year.