Latest News
Welcome Back
04/09/23


Welcome back

This term we look forward to getting to know our new children and families as well as welocoming back our children from
read more
---
Contact Us
Welcome To Teynham Community Pre-school
Interested in a space for September 2023 onwards then please call us on 01795 522004 or email info@teynham-preschool.co.uk
Thank you for visiting the Teynham Community Pre-school website! We would like to welcome you to Teynham and we hope we have provided you with all of the information you need. If there are any errors or you could not find the information you were after then please use the "Contact Us" box to the left.
Teynham Community Pre-school is an independent Pre-school that has been operating since 1968. It was originally a more informal meeting place and was situated in the former Lion Hall at the A2 end of Station Road before moving to the Labour Hall (now the Community Hall) also in Station Road. In 1995 it moved again to its current location immediately alongside Teynham Parochial Church of England Primary School after more formal arrangements and funding was put into place.
We are a registered charity and are run by a parent committee that help with fundraising (to join it please see committee page). We take advantage of two large rooms, an outside play area, the school field and sometimes the school hall meaning the children have lots of room to play, learn and explore. We have for four consecutive Ofsted inspections in which we received outstanding in all areas. We are very proud of this achievement and continuously look for ways to improve to ensure that we keep this outstanding rating.
Achievement Award winners :)
We are really proud to show you our team photo from our Awards evening that we attended on Wednesday 20th November 2019, we took part in a year long award through The Education People to enhance our outside environment to encorporate more maths and literacy learning. As a staff team we really embraced the jounrney, we started group moderations on each others journals, we implimented peer on peer observations to improve practice and professional development and we improved our partnerships with parents through parent workshops. It was such a lovely year for us as a team really driving improvement forward.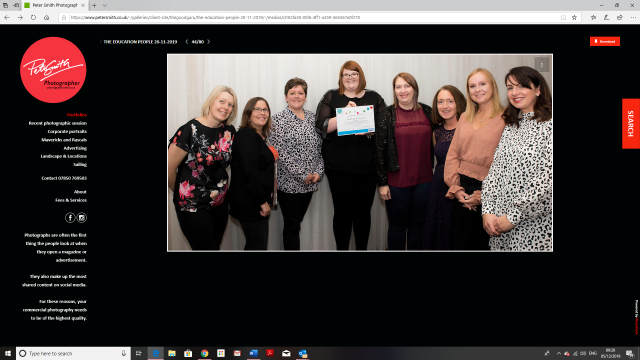 We are so proud to be able to share that we have recieved our 4th Outstanding Ofsted report on 07.01.2020. We received Outstanding judgements in all areas that were observed by Ofsted. The report is avaliable on the Ofsted website or by using the link below. We would like to say a massive thank you to our committed and fantastic staff, committee and parents that we have on board, we couldnt have done it without you !!!

Comments from report...

"Staff establish exceptionally positve, secure and trusting relationships with all children, they get to know their individual personalities, routines and interests."

"Children are incredibly confident and happy at the safe and secure setting."

"Children have excellent opportunties to learn about the world around them."

"The staff provide the children with extremley enthralling and fascinating experiences to keep them motivated to learn "

"The manager and staff have outstanding knowledge and understanding of the safeguarding and child protection policies."

"All children are extremley confident to communicate their ideas, they have an extensive range of vocabulary and children speak fluently"

Ofsted report 07.01.2020

Please follow the link below to take you to our ofsted inspection reports